Introducing the new lever action shotgun in town.
GForce Giveaways
We love giving back to our community with a giveaway! Whether it be a new quality-made firearm, ammo magazines, or accessories & apparel; GForce Arms is committed to showing appreciation to our growing community through giveaways. Be sure to checl back often for new giveaways.
Customer Service
Whether you're a seasoned gun-owner, or just starting out; GForce makes it easy to understand all our methods and shotgun configurations with our FAQs section. Register your firearm for warranty or submit a ticket for service repair. Note:  Please expect 10 WEEKS or longer for all service repairs due to unprecedented supply chain and shipping delays coming into the U.S. impacting our parts shipments.
Email Newsletter
Join our monthly newsletter to be the first to know about exciting happenings such as new firearm announcements, giveaways, coupons for our Shop and much more! We promise to never spam you.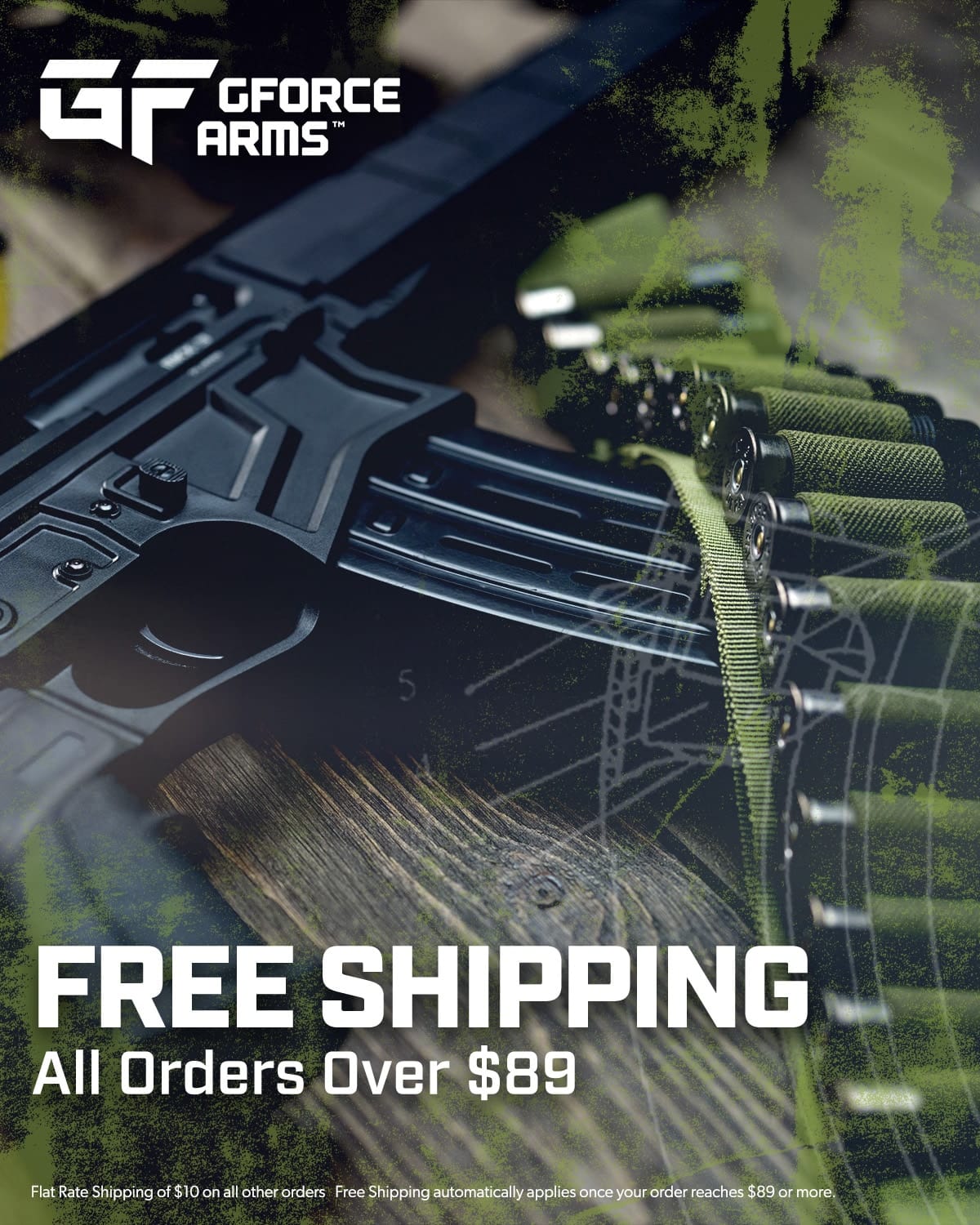 FREE SHIPPING
All Orders Over $89
We have simplified our shipping methods to pass on savings to you.
Flat Rate Shipping of $10 on all other orders. Free Shipping automatically applied once your order reaches $89 or more.
NEWSLETTER
Monthly emails with discount codes, new firearm announcements, and more.